Landscape Design in San Mateo, CA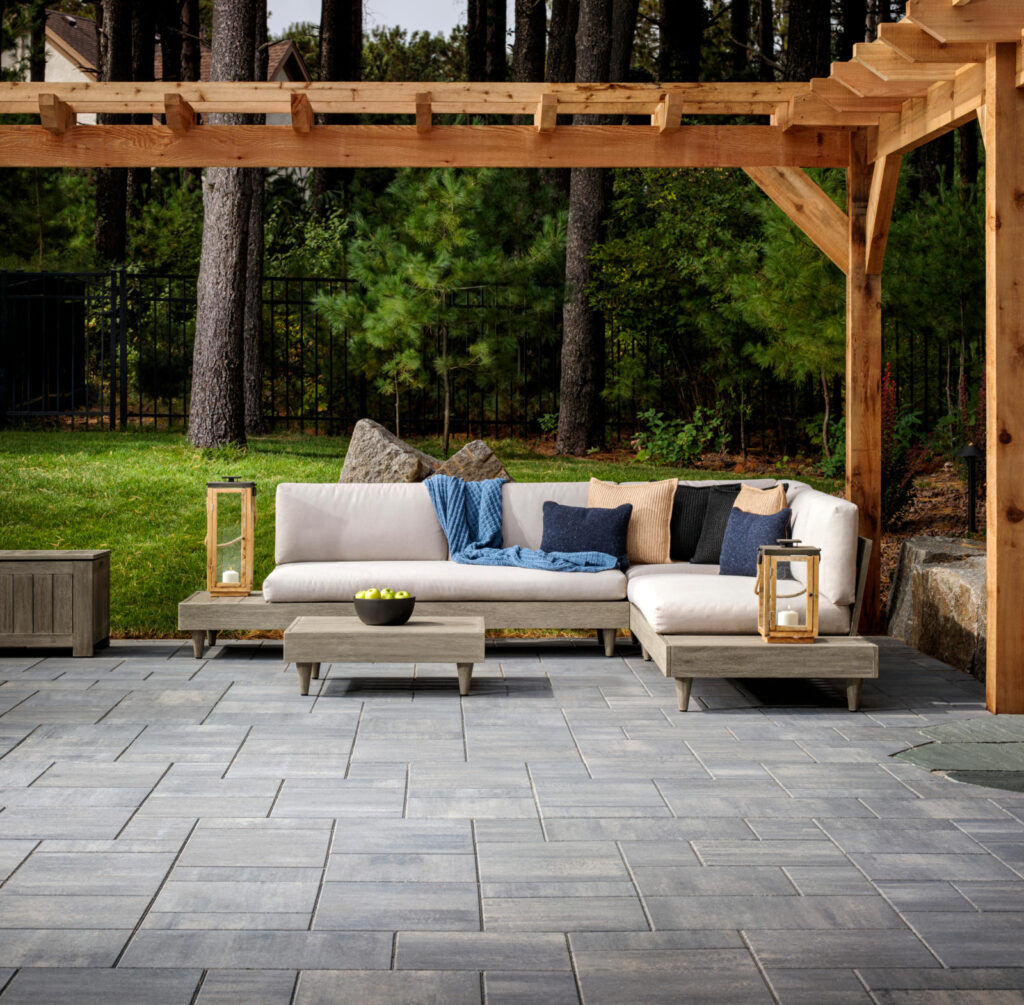 The Sequoia Outdoor team offers landscape design in San Mateo, CA. We have more than 35 years of experience in landscape design and installation, including artificial turf, pavers, outdoor kitchens, landscape lighting, patio fireplaces, and functional, attractive outdoor living areas.
After working with one of our professional landscape designers to create a design that fits your needs and budget, our experienced, well-trained crews will complete your installation, while our in-house quality control team makes sure your project is completed correctly and up to code. A dedicated project manager will assist you from start to finish.
After your installation is complete, you can trust that we will be here for future repair or maintenance issues.
The bay area is unique and requires specialized knowledge to ensure the sustainability and longevity of landscaping projects. For example, San Mateo landscapers must be accustomed to working with a variety of geographical features, including hills and valleys, streams and creeks, and coastal climates and habitats. This is where Sequoia Outdoor stands out as a clear leader in the field.
San Mateo Landscaping Services
• Landscape Design
• Outdoor Living Design
• Artificial Grass Installation
• Paver Installation
Landscape Design
Do you want to wow guests with a flawless front yard? What about creating the perfect backyard to entertain family and friends? Our landscape designers can assist you in creating a new landscape design, remodeling your existing landscaping, adding functional features, or overhauling your entire property.
We can help you determine how best to include all of the desired functions and features on your list, including fire pits, outdoor kitchens, putting greens, patios, pool decks, retaining walls, irrigation systems, sustainable garden design, and just about anything else you might want in your yard.
When you contact us for landscape design services in San Mateo County, you'll have over 35 years of experience and extensive knowledge at your disposal.
Outdoor Living Design
Maximizing your outdoor living areas with our outdoor living design services is an ideal way to take advantage of California's amazing weather and increase the functional square footage of your living space.
From a simple patio for use as an outdoor dining room to a well-equipped patio kitchen, our designers can help you create outdoor living areas that fit your needs, lifestyle, and budget. We also specialize in fire features, water features, hardscaping, and landscape lighting, so we are able to provide full landscape design services to fit your needs.
Artificial Grass Installation
Artificial grass allows you, your family, and your guests to enjoy a lush, attractive lawn throughout the year with no mowing, edging, watering, aerating, or fertilizing.
Whether it is a putting green, play area, or outdoor entertaining space, artificial grass installation is the answer if you want beautiful, functional grass without wasting water or spending excessive amounts of time or money to maintain it.
Paver Installation
Paving stone driveways, patios, walkways, and pool decks instantly increase the visual appeal of your home and even the value of your property. That's why we provide paver installation services in San Mateo.
Pavers are durable, attractive, versatile, and available in a variety of colors and styles, which means our designers can help you find the perfect paving stones for your project.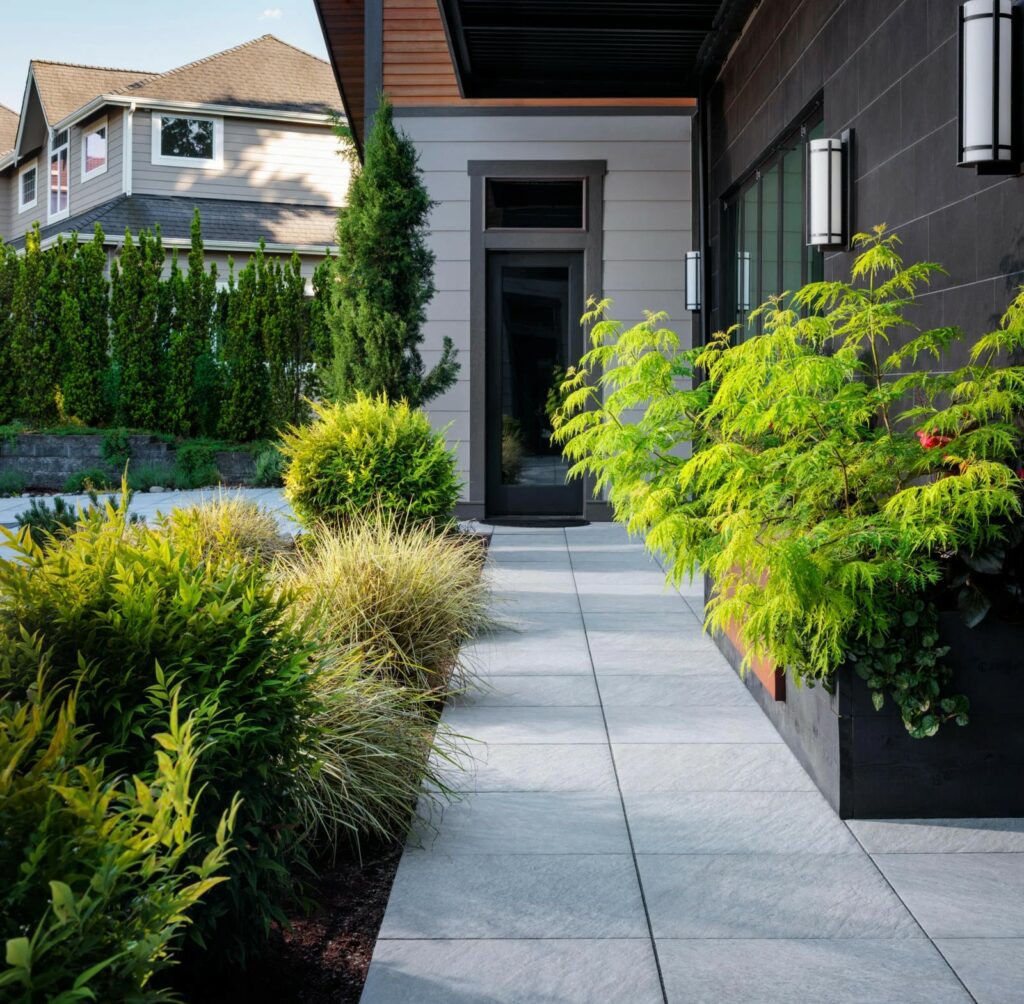 Trust Our Professional San Mateo Landscapers
At Sequoia Outdoor, we are proud of our company-wide values and commitment to designing and installing quality outdoor living spaces for our clients.
We go far beyond proper licensing and insurance to build trust and lasting relationships. This includes:
Maintaining a healthy company with low turnover
Transparency
In-house quality control team
Dedicated project managers
Dedicated senior designers
Elite crews with years of experience in their respective fields
Excellent, accessible customer service
Benefits of Hiring a Landscape Designer
• Knowledge of local regulations and processes
• Relationships with local vendors and contractors
• In-depth knowledge of materials and costs
• Endless inspiration from previous projects
• Recommendations based on real-world experience
• More satisfying, polished result
• Sustainability best practices
• Years of experience and specialized knowledge
Why Should I Hire Sequoia Outdoor?
Trust
We build lasting relationships with our clients who are homeowners and business owners who trust us to complete, repair, and maintain the landscaping at their homes and businesses. We look forward to building a similar relationship with you as we complete your project.
Integrity & Ethics
We operate in accordance with all relevant regulatory bodies for landscape contractors, including the California State Licensing Board (CSLB), Internal Revenue Service (IRS), Employment Development Department (EDD), and the Better Business Bureau (BBB).
We also carry all required licenses, including a Class A General Engineering License, as well as worker's comp, general liability, and professional liability insurance policies.
We also have an in-house quality control team that ensures projects are completed in accordance with city codes and within the guidelines spelled out by the Interlocking Concrete Paver Institute (ICPI) and the Association of Synthetic Grass Installers (ASGI).
Money-Saving Efficiency
Our commitment to efficiency enables us to reduce costs and overhead, and then pass those savings on to homeowners.
Dedicated Customer Service
You can easily reach us by email at info@sequoiaoutdoor.com or phone at (650) 554-0182, which we actually answer. We are here to help you before, during, and after your project and pride ourselves on our accessibility and communication.
Local Knowledge & Resources
Fog, wind, salt spray, hills, valleys, and creeks are all elements that must be considered when designing landscaping in San Mateo County and the San Francisco Bay Area. This is why you need a local company with specialized knowledge and experience installing landscapes in this region.
We are also well-versed in county and city regulations and processes, have relationships with local vendors and contractors, and can more easily source plants and materials appropriate for this area.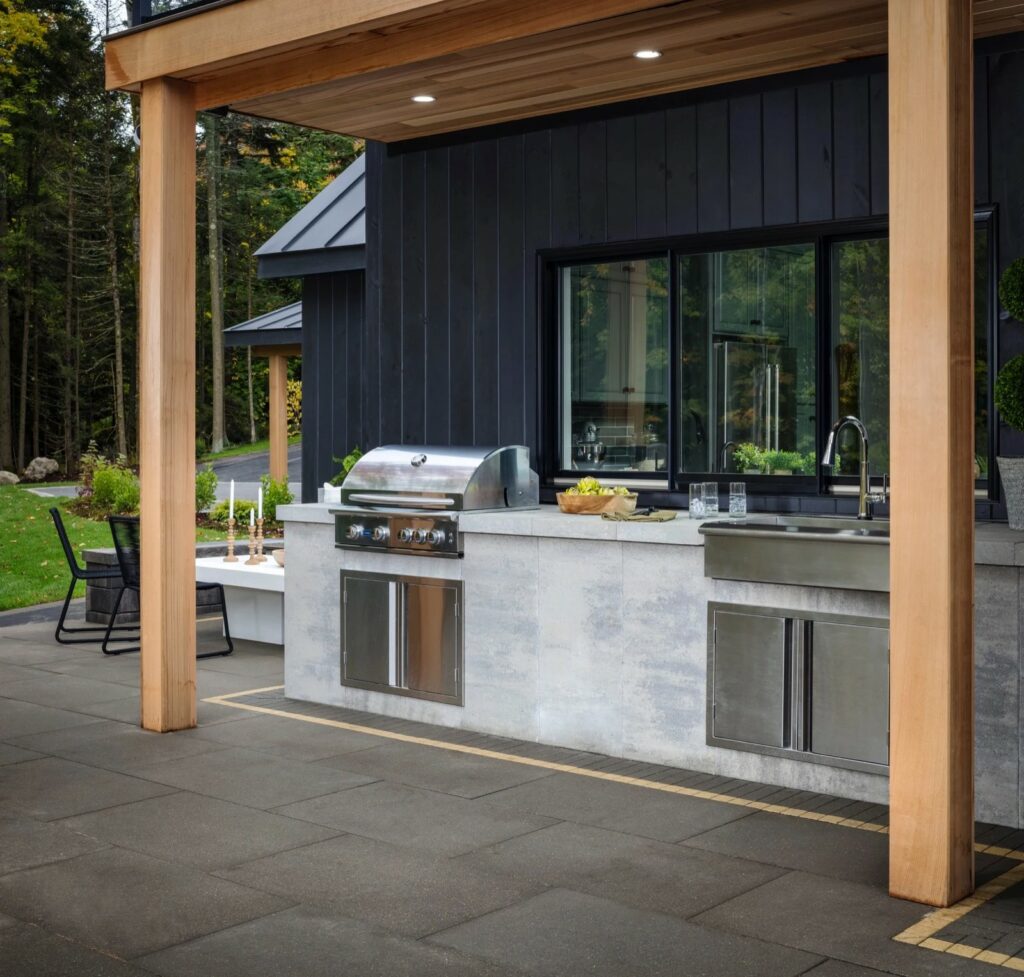 Quality Landscaping in San Mateo, CA
If you are ready to take the next step towards a beautiful yard and inviting, functional outdoor living areas, contact us today for a free estimate. We will respond quickly and would love the opportunity to help you create the outdoor spaces of your dreams.
FAQ
How much does it cost to hire a landscaper in San Mateo, CA?
Landscape pricing will vary significantly based on the scope of work. For example, a landscape design by itself can run anywhere from 1-10K+ depending on the scope and level of detail involved.

For a 1,000 sqft paver installation, your investment would most likely fall within the range of $24,170 – $35,990. For a 1,000 sqft artificial grass installation, your investment would typically fall within the range of $14,920 – $23,600.
What does a landscaping company do?
Landscaping companies design, install, and maintain outdoor living spaces, such as patios, lawns, gardens, borders, driveways, fire pits, outdoor kitchens, and walkways.
How do I prepare for a landscape designer?
Before your first meeting with one of our landscape designers, it is best to have a list of features you would like to include in your design, as well as at least a loose idea of your budget for the project. If you have an idea of where you want the features to be in your yard, you can also draw a rough sketch to help the designer better understand what you are looking for. If you are working with a modest budget and have a long list of features you would like to include, you may want to start sorting them into a must-have list and a nice-to-have list. Your designer can also help you make these determinations.