Outdoor Living Services in San Mateo County
San Mateo is home to beautiful California weather. With sunshine almost all summer and fall long, there's no better way to soak up the sun and spend time outdoors than in the comfort of your own backyard. Our outdoor living services in the Bay Area can help you create the perfect space to enjoy every sunny day or cozy up next to your outdoor fireplace in the evening.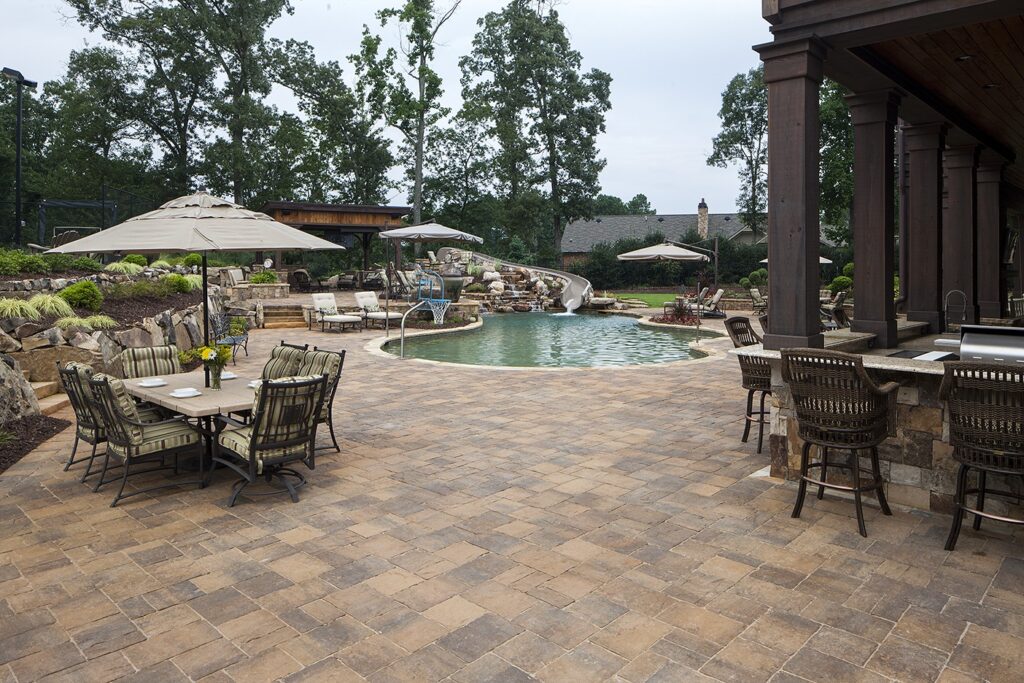 The Bay Area's Top Outdoor Living Contractors
Want to extend your living space to the outdoors with an entertainment area or outdoor kitchen? Our in-house designer and design center is here to help you revamp your outdoor living space with a wide array of professional landscape design services, including Concept Plans, HOA Plans, Full Designs, 3D Renderings, and more. Whether you're looking to install a new patio, outdoor fire pit, outdoor kitchens, pergola, water feature, or landscape lighting, we have you covered.
At Sequoia Outdoor Design and Build, we provide custom outdoor living space solutions in San Mateo County as well as the surrounding areas. Because we have the best crews in the business and have worked with yards of all shapes, sizes, and inclines, we're able to give you top-tier service for a great value.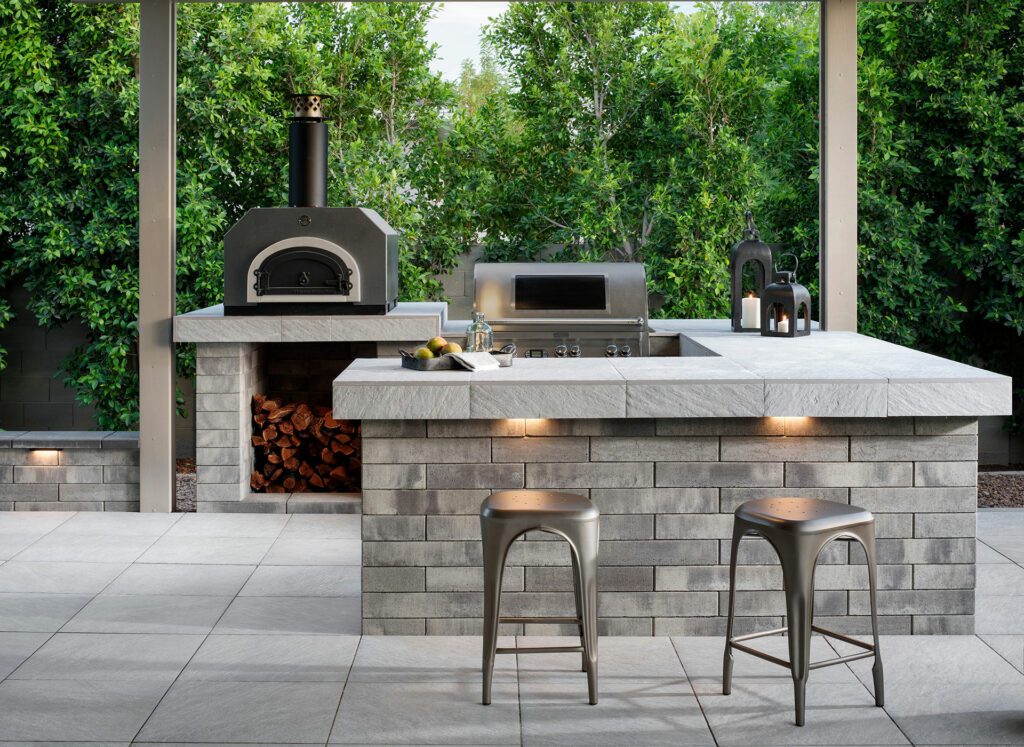 Custom Outdoor Kitchens and BBQ Islands
It's time to take your chef skills outdoors with a custom outdoor kitchen or BBQ island. Whether you are looking to cook a simple dinner for the family or entertain guests at your home, a custom outdoor kitchen will get the job done in style.
Custom outdoor kitchens have endless options like built-in grills, smokers, pizza ovens, side burners, waste baskets, refrigerators, sinks, and much more.
Custom Outdoor Fireplaces
No matter the season, outdoor fireplaces are the perfect area to cozy up and relax. Not to mention, it's a beautiful addition to your home.
We can help you build a variety of options that you'll fall in love with such as, chimineas, built-in wood boxes, wood burning fireplaces, gas fireplaces, and more.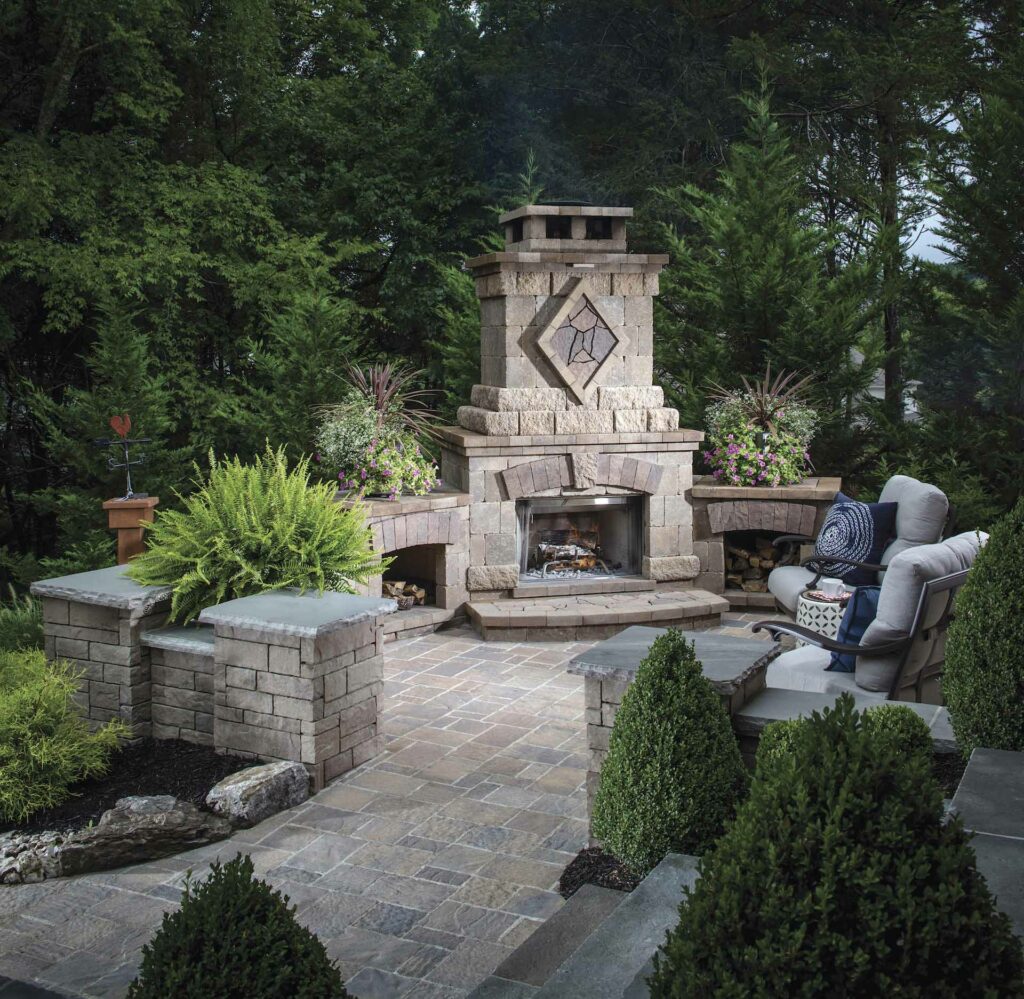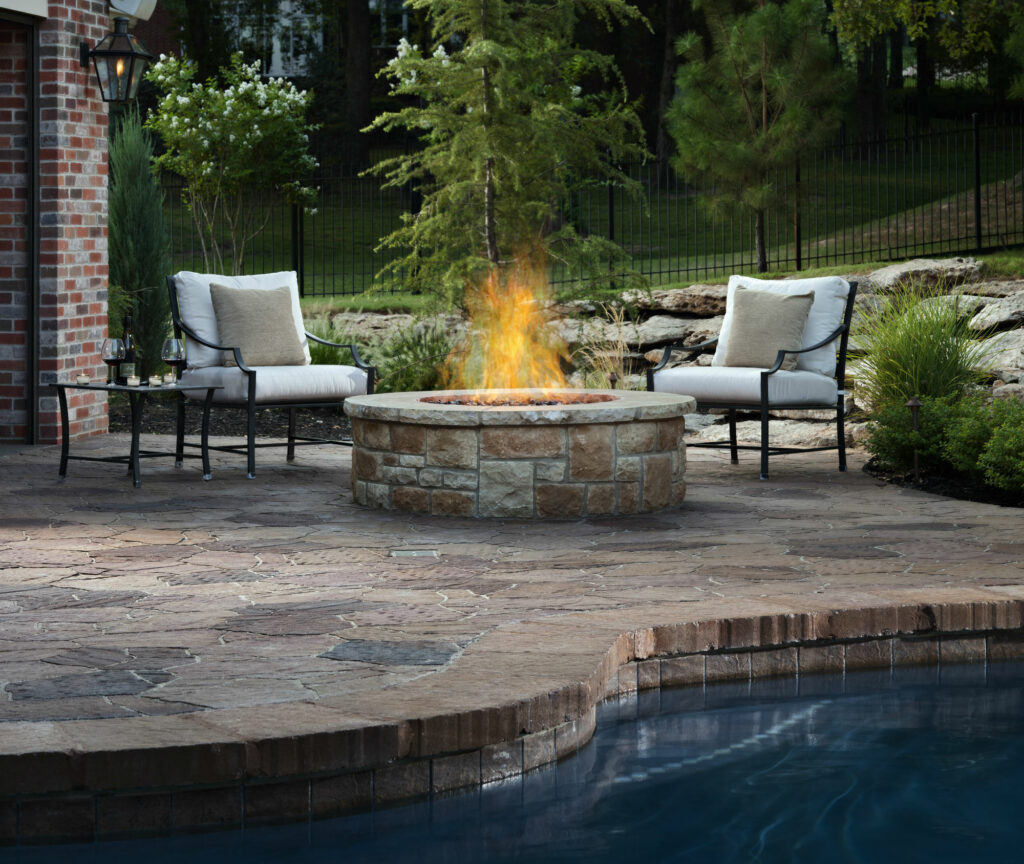 Custom Outdoor Fire Pits
Fire pits are a casual but beautiful alternative to fireplaces. Outdoor fire pits are a great way to improve any outdoor living space as they can easily be built to match the elements of your home, such as decks and walkways.
Choose from different types of fire pits like fire columns, fire bowls, fire tables, and campfires. No matter what you envision for your backyard, we're able to help you build it in both a safe and stylish manner.
Retaining & Freestanding Walls
Whether you're in need of a retaining wall to hold up sloping terrain or you're looking for a freestanding wall to section off different areas of your backyard, we have you covered.
Our experienced crews in the Bay Area can build retaining walls that will match the aesthetic of your outdoor living space that you'll enjoy for years to come.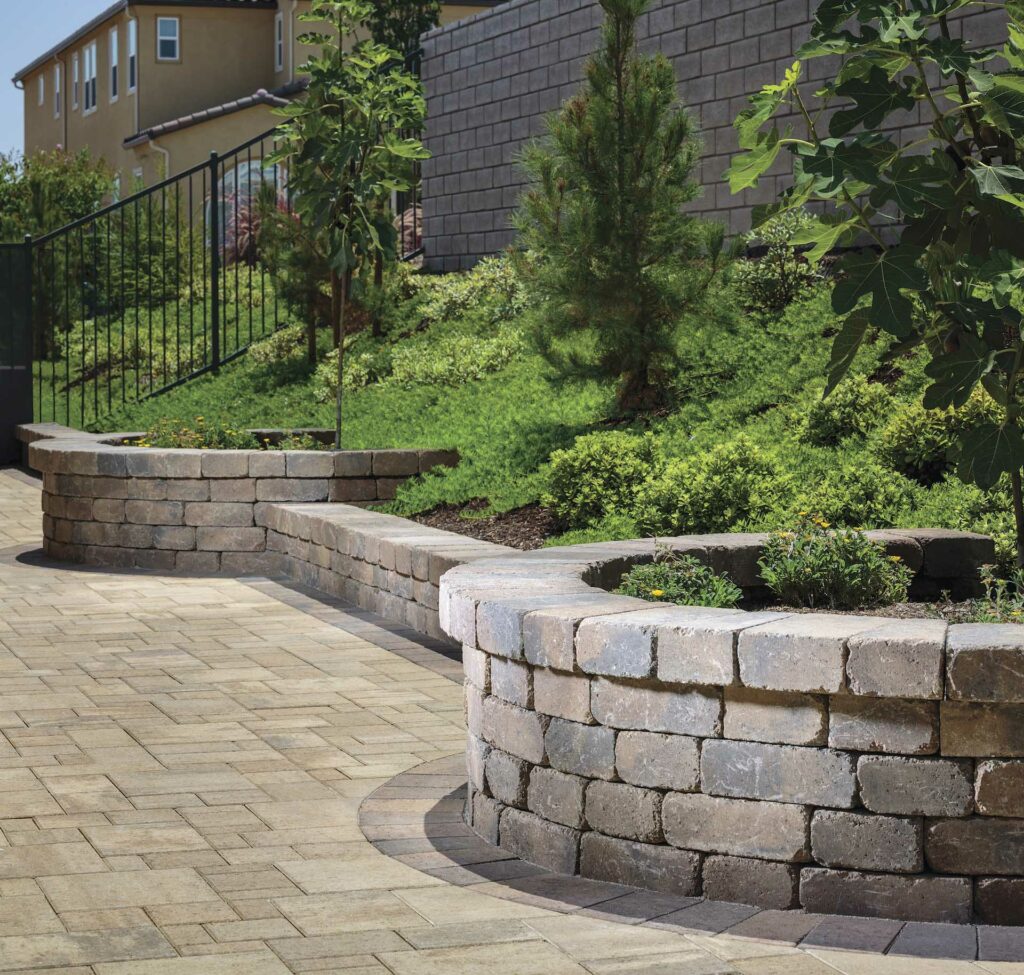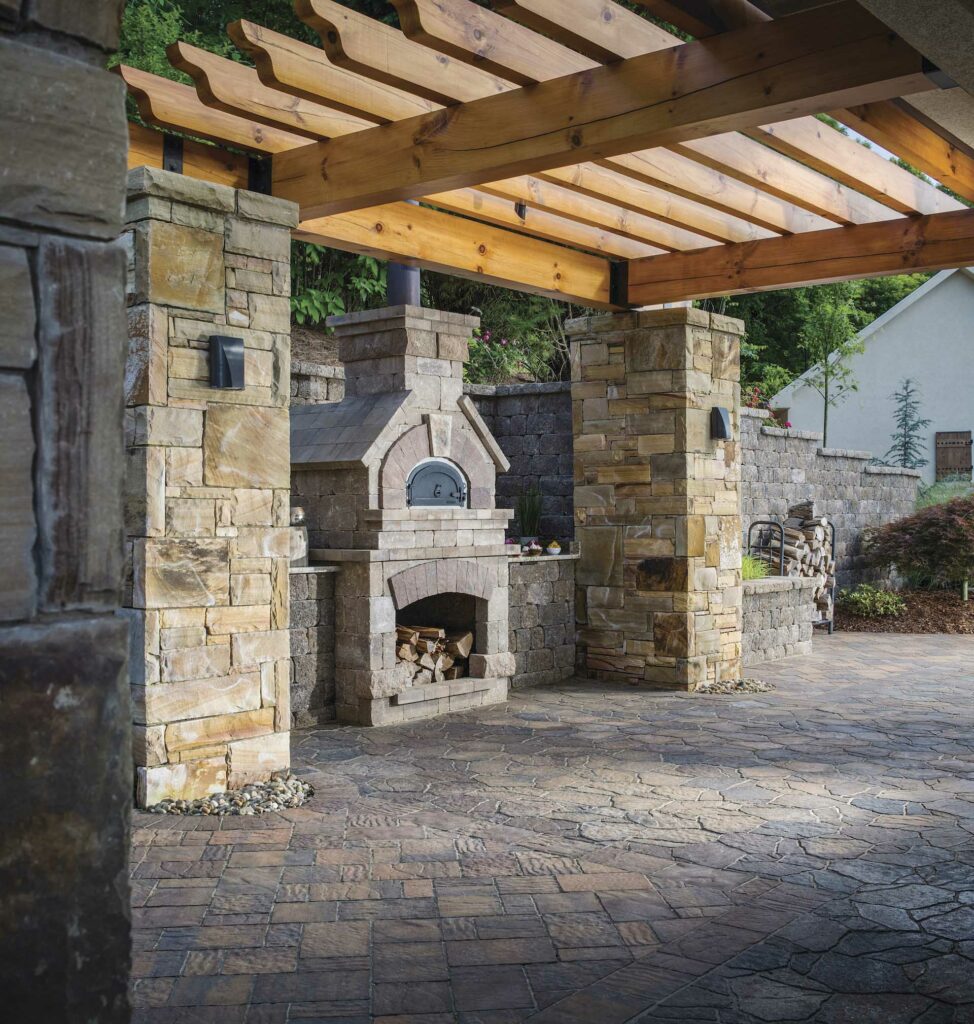 Pergolas
Having shade in your backyard is a must on those hot, sunny days. Pergolas are beautiful stand-alone features and a great way to incorporate plants into your patio or deck for additional shade and a natural look.
We can help you install a handful of different pergola options from alumawood pergolas to gabled pergolas.
Outdoor & Landscape Lighting Services
Landscape lighting means you get to enjoy your outdoor living space long after the sun goes down.
We specialize in the design and installation of outdoor lighting systems that highlight landscaping features, illuminate pathways, increase home security, and allow you to get the most out of your outdoor living areas no matter what time of the day.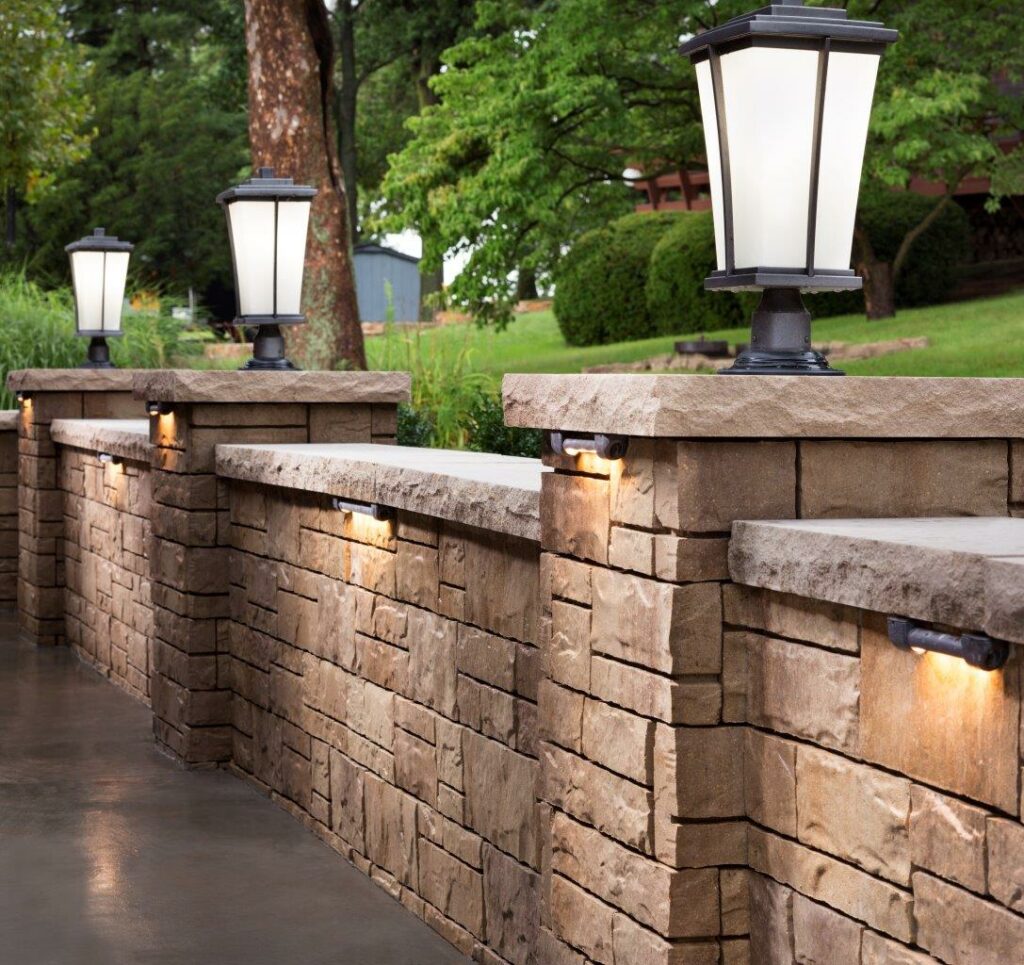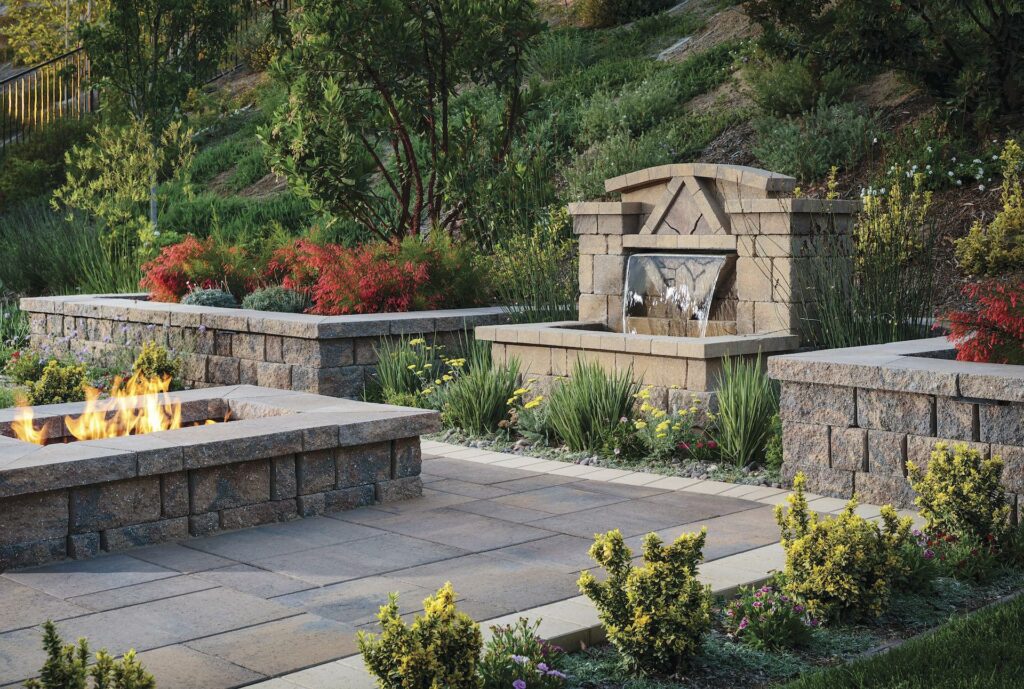 Water Features
Water features give your outdoor space a special kind of ambience. From garden water features like ponds that incorporate floating plants and fish to fountains, streams, and waterfalls, you can easily relax and unwind with this landscaping element.
Featured Outdoor Living Projects in the Bay Area