Landscape Design in Hillsborough, CA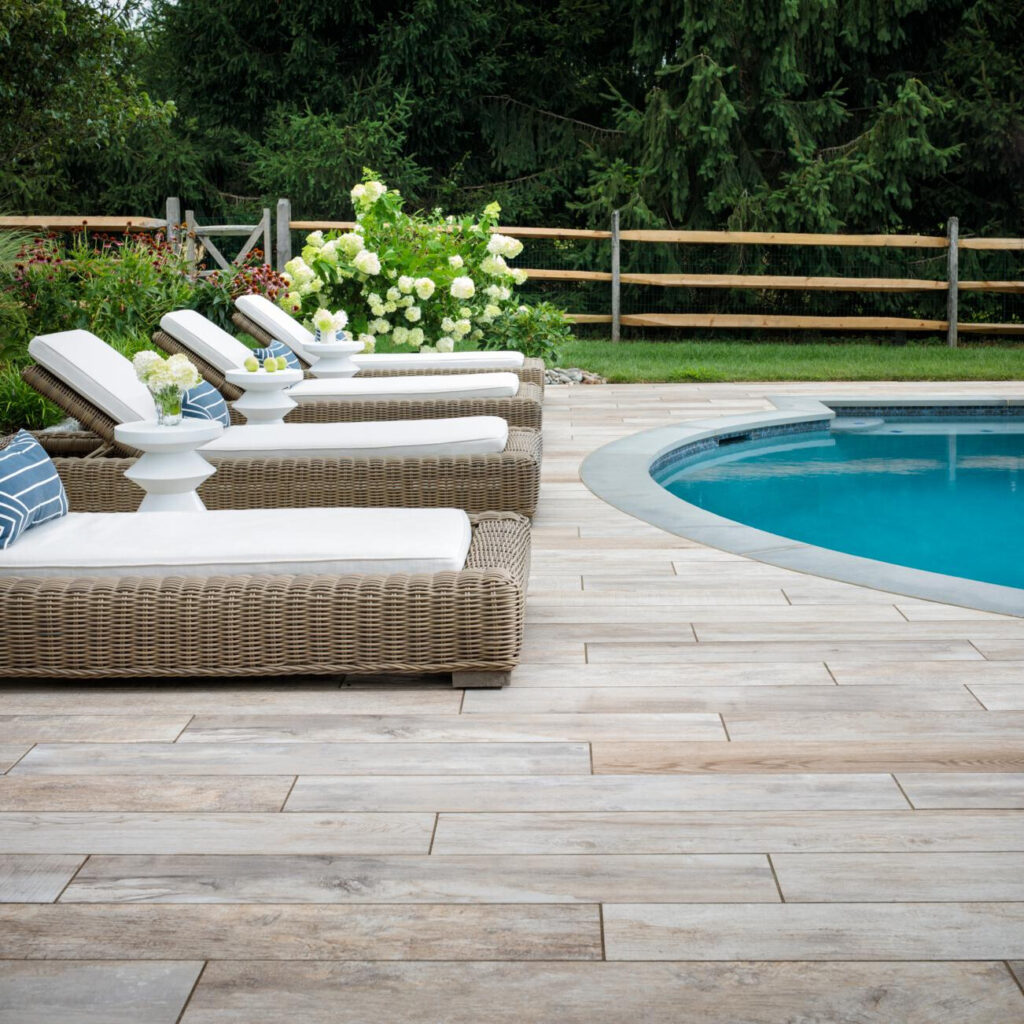 Nestled within a modest area of just over 6 square miles, the incorporated town of Hillsborough, California, is a quaint and affluent community in San Mateo County. Points of interest within the town include historic residences from the early 20th century, such as the Arthur and Mona Hofmann House and the Sidney Bazett Residence, a Usonian-style home designed by Frank Lloyd Wright.
Likewise, the Gilded Age estate Carolands Chateau remains one of the most noteworthy attractions in town. Spanning more than 95,000 square feet, the 98-room manor is a California State Landmark and listed on the National Registry of Historic Places. The awe-inspiring property showcases the best of landscape design in Hillsborough thanks to its sprawling courtyards, rose-lined terraces, and abundance of breathtaking garden designs.
Home to steep hillsides and slopes, Hillsborough landscaping often involves thoughtful design and planning. In addition, the area's temperate Mediterranean weather provides a favorable environment for a wide variety of greenery and hardscapes, from partially covered patios to fire pits and outdoor kitchens. With its cool winters and warm summers, the town offers an ideal climate for an incredible range of landscape designs, adding an additional layer of beauty to the already picturesque surroundings.
What Locations Does Sequoia Outdoor Serve?
With more than 35 years of experience, Sequoia Outdoor provides top-notch professional landscape design services to neighborhoods throughout Hillsborough, including Country Club Manor, Skyfarm, and Hillsborough Heights. Our seasoned landscaping team also serves surrounding areas of San Mateo County and the Bay Area, from Millbrae to San Jose.
Building Your Dream Landscape
When taking on a landscape design project for your Hillsborough home, considerations like cost, architecture, and lifestyle can determine the final look of your outdoor spaces. You'll want to figure out what you're willing to put towards the initial installation as well as ongoing maintenance.
When choosing a landscape design in Hillsborough, you'll want to consider how it complements your home's architecture. For example, a Mediterranean-style house could call for evergreen plants and terracotta accents, while a mid-century bungalow may pair well with natural stone and drought-resistant foliage.
Also, think about your lifestyle. Are you frequently hosting large gatherings or small get-togethers? Do you have kids or pets that need a designated space to play? A patio or deck can be great for entertaining and dining, while a lawn area with artificial turf is perfect for little ones. Not to mention, a garden or water feature adds visual interest and a spot for quiet reflection.
Local landscape design professionals at Sequoia Outdoor take note of these often overlooked aspects to craft unforgettable outdoor living areas. Let our team create a personalized landscape design in Hillsborough that enhances your home's best attributes.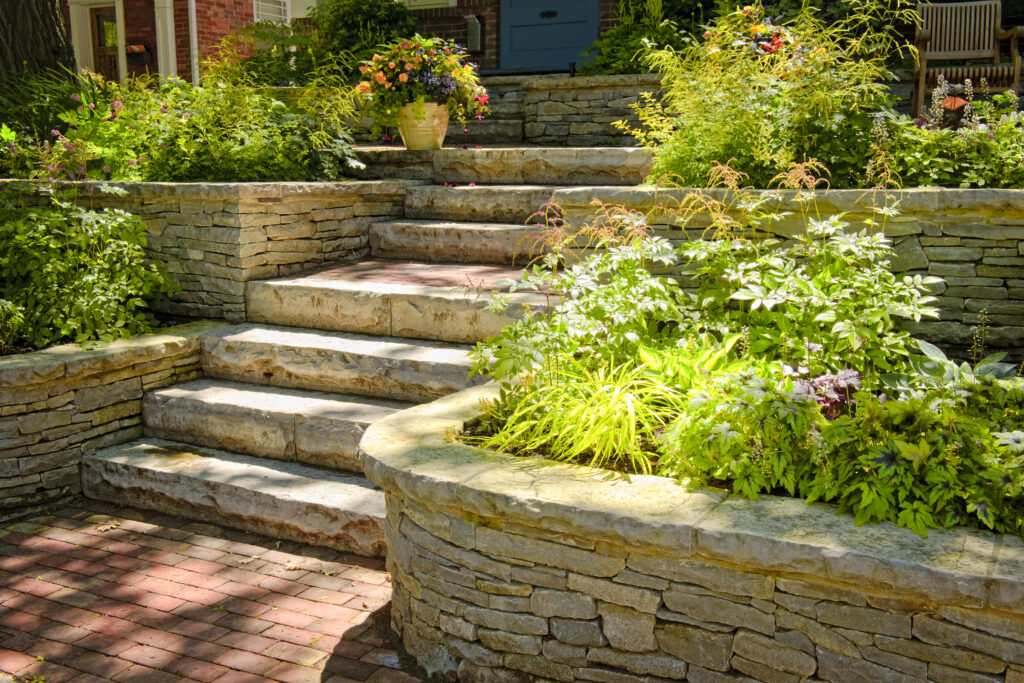 What Services Does Sequoia Outdoor Provide?
Between maintaining artificial turf and installing water features, Sequoia Outdoor provides an extensive selection of landscaping services, such as:
We cover every step of the landscaping work process so our clients can look forward to a seamless and personalized experience from start to finish.
Where in Hillsborough Can I Get Inspiration for My Landscape Project?
For ideas regarding landscape design in Hillsborough, check out these places:
Estate gardens: Many of the town's historic estates open their gardens to the public for tours, such as the Carolands Chateau. Stroll through formal gardens, rose gardens, and winding paths for a glimpse into traditional estate landscaping.
Hillsborough Beautification Foundation: The foundation is home to the Harvest Garden, a community garden that grows fruits and veggies that thrive in Mediterranean climates. If you've ever imagined cultivating your own sustainable garden, this spot can provide the inspiration you need to start your landscaping project.
Neighborhoods: Take a walk or drive through established neighborhoods like Skyfarm or Burlingame Hills. Mature yards here showcase local plants and popular hardscape features like stone walls or paver walkways that stand the test of time.
And if you need further inspiration, feel free to visit the Sequoia Outdoor website and look through images of our past landscaping projects.
Why Should I Hire a Hillsborough-based Landscape Designer?
Hiring locally means gaining access to a network of vetted landscape contractors, plant nurseries, and suppliers. Your Hillsborough landscape designer will have working relationships with paver installers, retaining wall builders, and irrigation specialists.
Local Knowledge
A local landscape designer has a firm grasp on Hillsborough's Mediterranean climate and hilly terrain, as well as the town's strict landscape design requirements. As a result, they can make sure your landscaping plan satisfies local ordinances to streamline the approvals process.
Microclimate Understanding
Each environment comes with a unique set of factors, such as strong winds and sandy soil, which can adversely impact the longevity of certain landscapes. A Hillsborough-based designer will have insights into which plant species and hardscaping materials can withstand the area's conditions.
Hillside and Canyon Experience
Landscape design in Hillsborough means dealing with challenging terrain like steep slopes, canyons, and hillsides. A local pro has the expertise needed to design outdoor living spaces that maximize views while maintaining privacy.
Access to Local Resources
Local professional landscape designers have cultivated relationships with the area's top plant nurseries, as well as trusted landscape construction vendors and suppliers. These insider connections allow specialists to complete your project efficiently and cost-effectively.
Does Sequoia Outdoor Landscape with Plants, Succulents, or Gravel?
Yes, the landscaping professionals at Sequoia Outdoor leverage a broad array of drought-resistant and firewise vegetation and supplies for hardscapes for landscaping work. Our team may use gravel mulch and native plants for landscape designs in Hillsborough.
What Landscape Design Styles Are Common in Hillsborough?
Thanks to the town's many historic estates, one popular landscape design style seen in Hillsborough is the classic English garden, characterized by its formal layouts, manicured hedges, and vibrant flower beds. In addition, Mediterranean-inspired yards and gardens are a prominent landscape design in Hillsborough. This style showcases elements like terracotta tiles, stucco walls, and low-maintenance plants, complementing the region's warm climate and creating a relaxing ambiance.
Does Sequoia Outdoor Design for Earthquakes, Wildfires, or Mudslides?
Absolutely! We carefully select deep-rooted plants and hardscaping materials that can stand their ground without toppling over or crumbling. And for properties in particularly sloped areas or near recent wildfire burn sites, we design landscapes to help prevent mud and debris flow. This may include terracing hillsides, installing retaining walls, and ensuring proper drainage and irrigation.
What Does the Process of Hiring Sequoia Outdoor Entail?
To hire expert local Sequoia Outdoor landscapers, contact our team for a free estimate. We'll then book a date to conduct an on-site assessment of your outdoor areas, taking into account the existing features, terrain conditions, and any specific preferences you may have in mind. With this information, our talented designers will generate a 3D rendering of the landscaping project.
Once the design is finalized, it's time to go over budget, expectations, and timeline. We aim to provide complete transparency so there are no surprises along the way. Plus, our knowledgeable staff is always ready to address any questions or concerns you may have about the landscape construction process.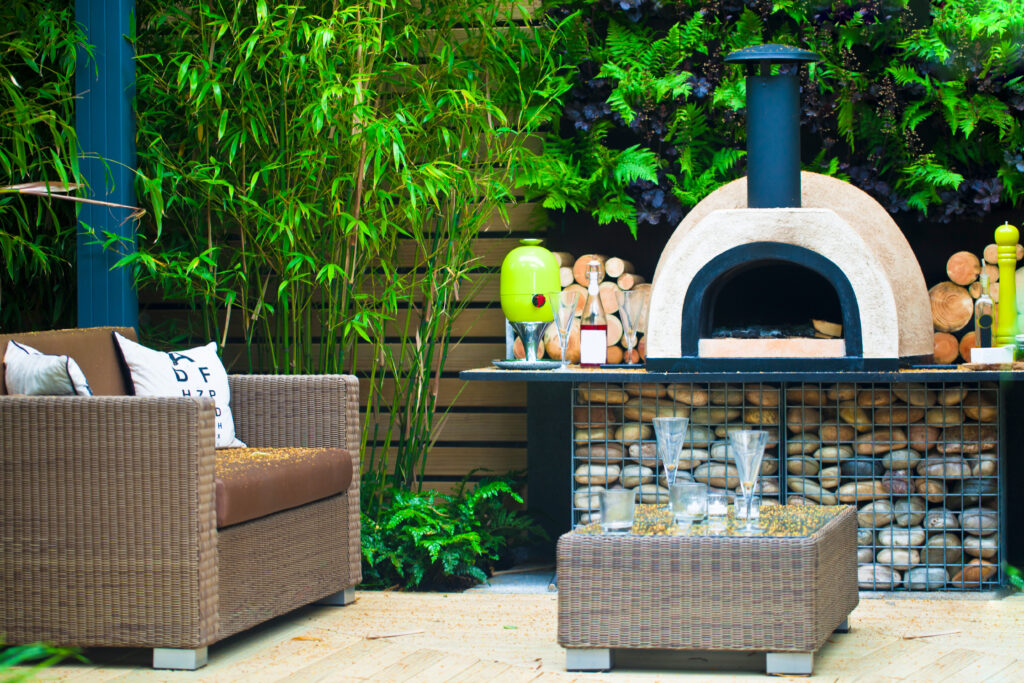 What Questions Should I Ask Sequoia Outdoor?
To pinpoint the right landscaping company for your project, here are several questions you should consider asking:
How long have you been designing landscapes in Hillsborough?
Can you share photos of completed projects similar to what I have in mind?
How do you handle changes or revisions during the design process?
Are your landscape contractors licensed, bonded, and insured?
Do you offer ongoing maintenance services?
FAQ for Landscaping Services
How much does it cost to consult a landscape architect?
Local landscape architects in the Bay Area can command hourly rates that range from $48 to $80, though certain consultants may charge a flat fee for their expertise.
What is the difference between a landscaper and a landscape designer?
Landscapers mostly deal with the manual labor involved with landscape maintenance and construction. They may install artificial grass, clean up front yards, provide tree removal, lay down paver walkways, and work on lawn care by mowing and replacing sod.
In comparison, landscape designers demonstrate a strong comprehension of design principles, spatial planning, and plant selection. They consider how you intend to use your outdoor spaces, then map out a master plan to enhance both function and beauty of your property.
How much do landscapers charge per hour in Hillsborough?
General landscapers who serve Hillsborough may bill an average rate of roughly $18 per hour. However, the total project cost can fluctuate depending on the individual's expertise and years of experience, as well as the scope of the landscaping work.
How much should I budget for a landscape project?
Varying from $15,000 up to $50,000 on the high end, backyard renovations tend to require a larger average investment than front-yard landscaping projects, which generally cost between $1,500 and $5,000.
Reach Out to Sequoia Outdoor for Landscape Design in Hillsborough
A beautifully designed landscape has the power to transform your entire property and how you experience it. This is why finding the right professional landscape designer for your Hillsborough home is crucial to achieving your ideal outdoor space. After all, your home is your haven, so you'll want to work with Sequoia Outdoor landscape designers who know the local area inside and out.
When it comes to crafting landscape designs and installing hardscapes—like pavers, artificial grass, outdoor lighting, fire features, and pergolas—we pride ourselves in our meticulous approach and commitment to quality. No matter if you're envisioning a relaxing Mediterranean oasis, modern retreat, or casual family-friendly front yard, the Sequoia Outdoor team can make it happen.
Schedule your free consultation today.