Landscape Design in Menlo Park, CA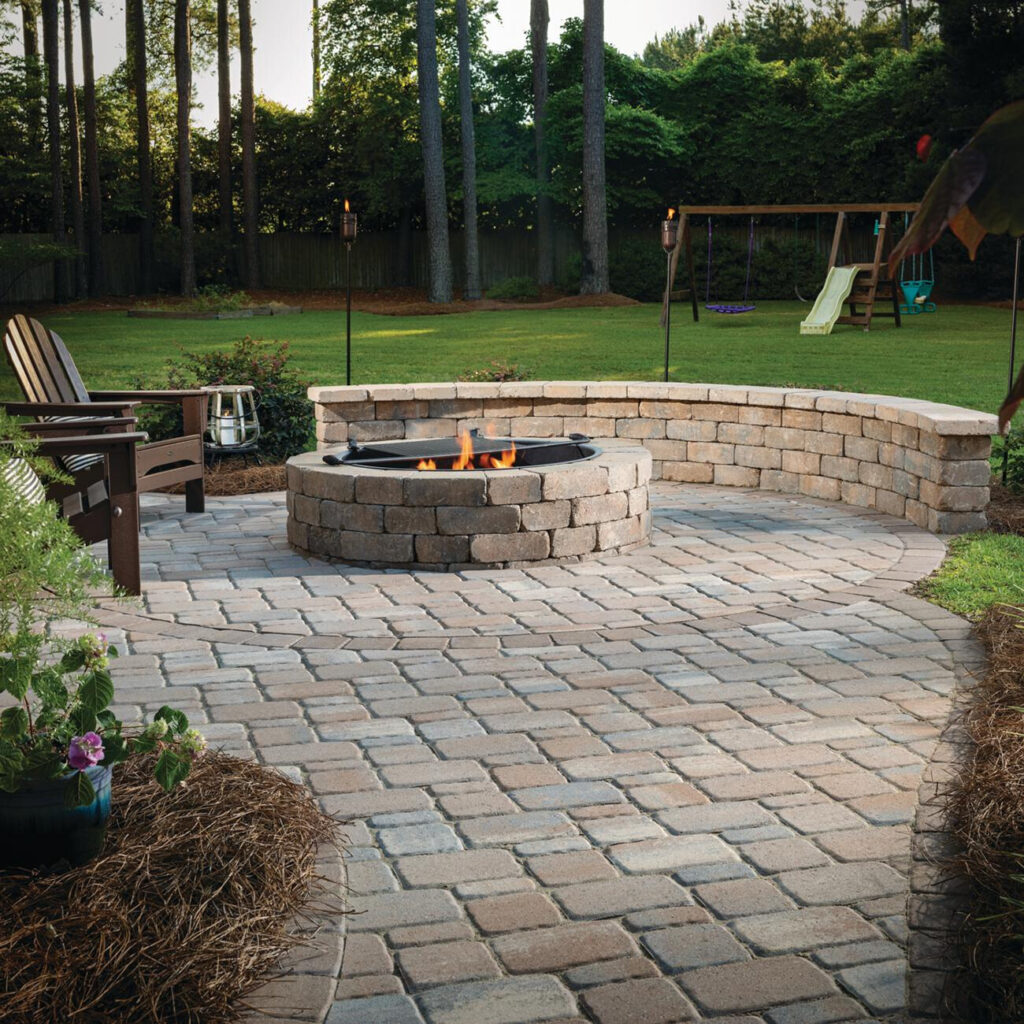 Located in easternmost San Mateo County, the historic city of Menlo Park, California, is known for its charming tree-lined streets and cultural attractions, including the Guild Theatre and the Allied Arts Guild. In addition to its bustling weekly farmers' market, the city attracts visitors to its scenic outdoor recreational areas, such as Flood Park and Burgess Park. Part of Silicon Valley, the city also serves as a dynamic hub of entrepreneurship and intellectual curiosity with the plethora of venture capital firms on Sand Hill Road and world-class research institutions like the SLAC National Accelerator Laboratory.
Summers in Menlo Park consist of long, warm days with arid conditions and clear skies. In contrast, the winter season brings cool temperatures accompanied by occasional rainfall.
Landscape design in Menlo Park embraces the unique characteristics of its seasons. With long, warm days and arid conditions during the summer, hardscapes play a crucial role in creating functional outdoor spaces that can be enjoyed during these sun-drenched months. The clear skies provide an excellent opportunity to incorporate shade structures like pergolas or gazebos for added comfort.
Patios, decks, and pathways provide inviting areas for relaxation and entertainment. Additionally, the occasional rainfall during the cool winter season allows native plants like bluebunch fescue and California sagebrush to flourish.
What Locations Does Sequoia Outdoor Serve?
Full-service landscape design company Sequoia Outdoor serves homeowners all across Menlo Park, including the neighborhoods of Linfield Oaks, Allied Arts, Sharon Heights, Menlo Oaks, and University Heights. Located outside of Menlo Park? No problem—our landscaping specialists provide services to cities throughout the San Francisco Bay Area and peninsula, such as Palo Alto, Redwood City, Atherton, San Jose, Los Altos, San Carlos, and Santa Cruz.
Building Your Dream Landscape
When it comes to your home's curb appeal, an appealing landscape design can make all the difference. Well-curated yards and garden designs create a welcoming first impression for visitors and passersby alike—make it a memorable one that showcases what's most important to you. Common factors homeowners have to consider before initiating a landscaping project: cost, architectural style, and outdoor space functionality.
Start by establishing a budget that aligns with your dream landscape design vision and goals. This allows your project to remain manageable without breaking the bank. Each home has its own unique design features that play a crucial role in shaping the property's overall aesthetic. The thoughtful placement and form of these features not only enhance the visual appeal of the overall structure, but also seamlessly integrate it into its surroundings.
In addition to cost and architectural compatibility, lifestyle also plays a crucial role in shaping the landscape design. For example, the ideal yard for a family with kids and pets may be very different than for empty nesters. How will you use your yard? Entertaining, playing, relaxing? Local designers can map out visually stunning, multipurpose landscapes to match homeowners' priorities. These designs might include patio remodeling with new paver installation or the addition of an outdoor kitchen and water features.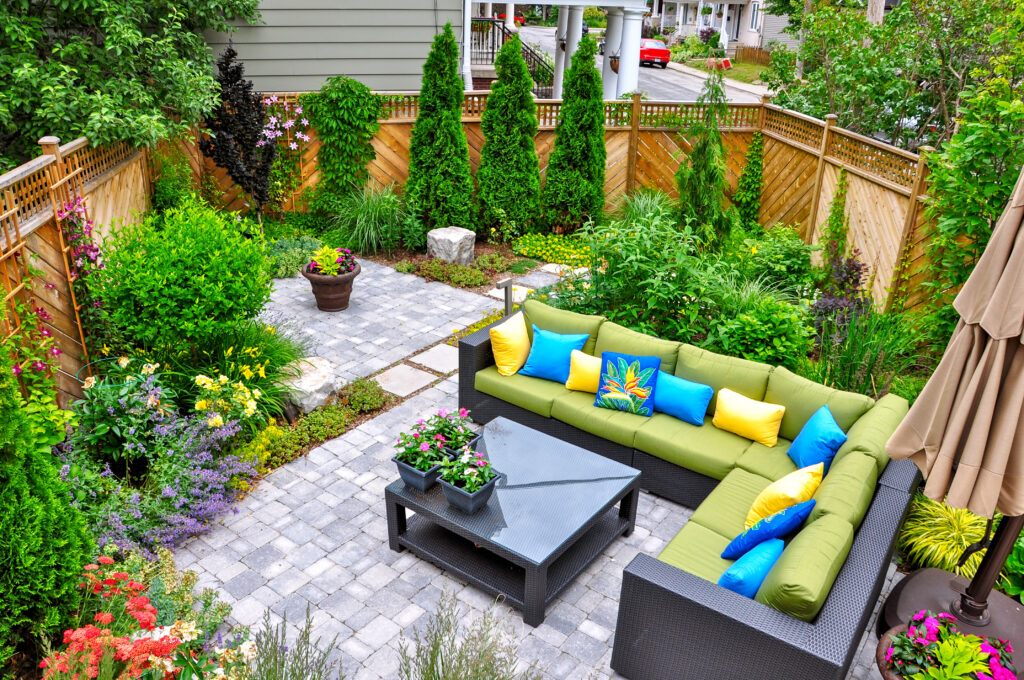 What Services Does Sequoia Outdoor Provide?
For exceptional landscape design in Menlo Park, look no further than Sequoia Outdoor. We have your landscaping needs covered, offering a wide range of services, such as:
For landscape design in Menlo Park that's uniquely tailored to your needs and preferences, hire a local Sequoia Outdoor pro.
Where in Menlo Park Can I Get Inspiration for My Landscape Project?
Visit the picturesque gardens at the Allied Arts Guild. From the Garden of Delight to the Court of Abundance, the themed garden areas incorporate plants and hardscapes suitable for the city's climate. Observe how the gardens implement pathways and drought-tolerant plants for an elegant, low-maintenance design. And for additional inspiration, explore the Sequoia Outdoor website, where you can browse through a curated collection of images showcasing our past landscaping projects.
Why Should I Hire a Menlo Park-based Landscape Designer?
Thanks to strong relationships with landscape contractors, plant nurseries, and suppliers in the area, a landscape designer based in Menlo Park can save you time and money down the line. And if any issues come up after installation, a local pro may be nearby to quickly resolve them.
Local knowledge
Bay Area landscape designers have firsthand knowledge of the area's climate and plant life. Plus, their familiarity with the soil conditions lets them make informed decisions regarding irrigation systems or drainage solutions tailored specifically for the region.
Microclimate understanding
A local landscape designer knows exactly how to overcome unique conditions like drought. They can design outdoor living spaces with resilient plants and hardscaping that endure despite these challenges.
Hillside and canyon experience
Designing for canyon and hillside properties requires special expertise. Skilled landscape designers local to the area know how to build retaining walls, pathways, and patios on a slope. Not to mention, they can recommend plants, trees, and shrubs with robust root systems that won't erode the soil.
Access to local resources
With years of experience working in Menlo Park, local designers often boast connections with local nurseries and suppliers to source the highest quality materials for your project. Whether it's specific types of plants, pavers, or outdoor lighting, local designers can flex insider connections to track down first-rate landscape construction supplies.
Does Sequoia Outdoor Landscape with Plants, Succulents, or Gravel?
Yes, Sequoia Outdoor's landscape designers craft outdoor spaces using native plants, low-water succulents, and enduring hardscaping like gravel and stone to complement the area's architectural styles and natural surroundings.
What Landscape Design Styles Are Common in Menlo Park?
Featuring stone walkways, drought-tolerant plants, and earthy tones, a Mediterranean-style landscape pairs well with Menlo Park's weather. The use of stone paths not only adds a touch of timeless elegance, but also provides a sturdy and durable pathway for walking and exploring the landscape. Likewise, low-maintenance plants that flourish with limited water means that the garden can remain vibrant and thriving, even during dry periods.
Additionally, modern and minimalist designs are gaining popularity in Silicon Valley, with clean lines, open spaces, and a focus on simplicity and functionality. These styles often incorporate sleek outdoor materials such as concrete, steel, and glass, resulting in a contemporary and sophisticated look. Whether inspired by traditional or contemporary aesthetics, Menlo Park homeowners have an incredible range of landscape design styles to choose from.
Does Sequoia Outdoor Design for Earthquakes, Wildfires, or Mudslides?
Absolutely! Our goal at Sequoia Outdoor is to create not merely an attractive outdoor space, but also a safe, sustainable one suited to Menlo Park's climate and natural challenges. We keep earthquakes, wildfires, mudslides, and other environmental factors in mind with every project to give homeowners peace of mind that their landscape can endure whatever comes its way.
What Does the Process of Hiring Sequoia Outdoor Entail?
Kick off the hiring process by contacting us for a free estimate. Once we have an understanding of your vision, our team will schedule a time to conduct an on-site assessment of your home. After the evaluation, we'll generate a 3D rendering of the prospective landscaping project and review the plan with you. Then we can move onto discussions, which consist of addressing budget considerations, establishing a realistic timeline for completion, and answering any lingering questions.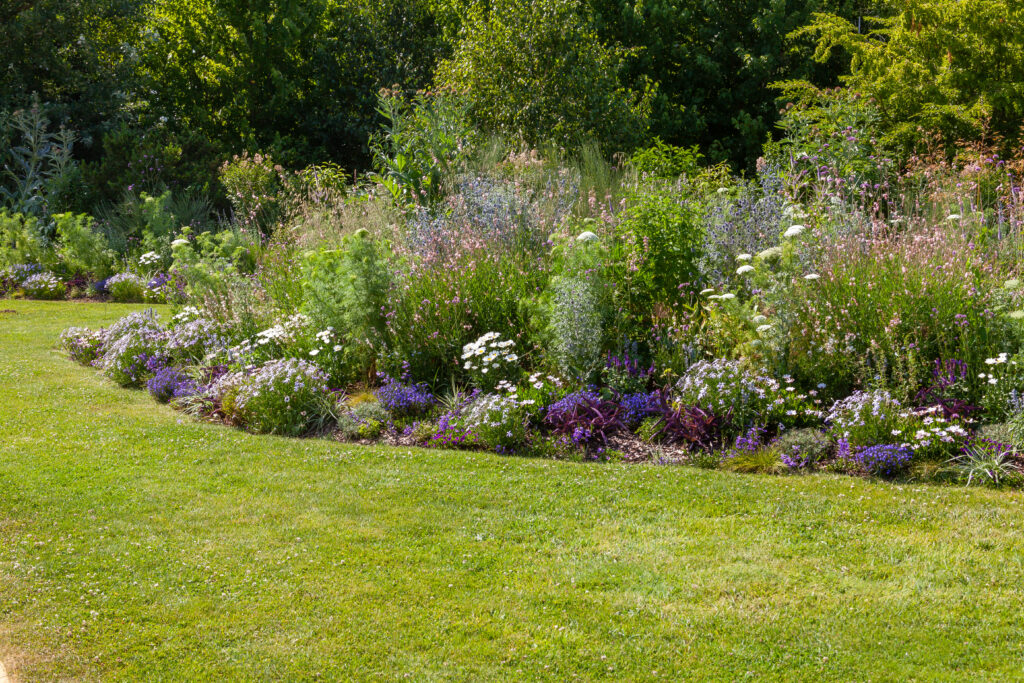 What Questions Should I Ask Sequoia Outdoor?
By clarifying your questions concerning landscape design, you'll gain valuable insights to help you make an informed decision about which professional landscaping company to partner with. Here at several questions you may want to ask:
Can you provide a detailed breakdown of the landscape project costs?
How do you handle potential challenges or changes during landscape construction?
Will you be overseeing the installation of the design, or will that be outsourced?
Do you offer any maintenance or follow-up services after project completion?
Can you share any testimonials from past clients?
FAQ for Landscaping Services
How much does it cost to consult a landscape architect?
In general, local landscape architects in Menlo Park charge an average fee of $62 an hour, with the typical range starting at $42 and reaching up to $80 per hour. However, some professionals who specialize in landscape architecture may invoice a fixed rate for consultations.
What is the difference between a landscaper and a landscape designer?
With their expertise in horticulture, architecture, and environmental planning, landscape designers assume the responsibility of crafting the comprehensive design concept and blueprint for outdoor areas. In this role, they take into account a multitude of factors, such as site conditions, functionality, aesthetic appeal, and sustainability.
General landscapers, on the other hand, are often involved in landscape maintenance and installation projects that require physical labor. They may carry out the practical implementation of the design process, such as planting trees and shrubs; installing artificial grass and irrigation systems like sprinklers; building retaining walls; and other landscape construction-related tasks.
How much do landscapers charge per hour in Menlo Park?
While an hourly rate of $23 is the median for Menlo Park landscapers, total expenses can vary based on the landscaping project and the professional's years of experience and expertise.
How much should I budget for a landscape project?
The starting price point for remodeling a front yard typically begins at $1,500 and has the potential to reach $5,000 or higher. In comparison, backyard projects usually command a higher price range of $15,000 to $50,000.
Reach Out to Sequoia Outdoor for Landscape Design in Menlo Park
At Sequoia Outdoor, we're passionate about designing landscapes as unique as the homeowners we serve. Whether you want to install artificial turf for an always-green lawn, add stylish pavers for an inviting patio, or create a fully functional outdoor living area complete with a pergola, fire feature, and retaining walls, we can handle every step of the process. Our team brings more than 35 years of experience transforming yards and gardens of all shapes and sizes into beautiful, functional spaces.
Schedule your free consultation today.