Landscape Design in Palo Alto, CA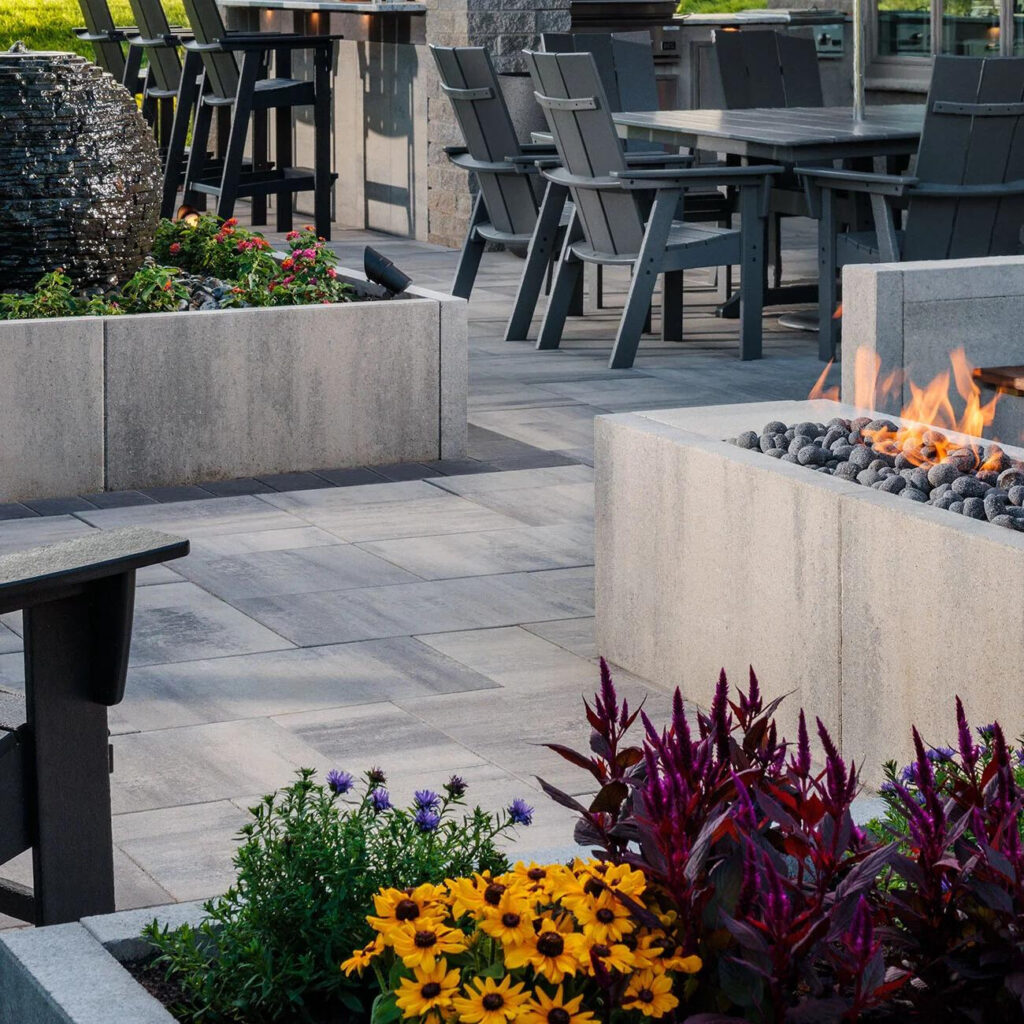 Tucked away in Santa Clara County, charter city Palo Alto, California, derives its name from the majestic El Palo Alto, a towering redwood tree found only in North American coastal areas. Home to Stanford University and notable technology companies like Hewlett-Packard, the city is a hotbed of intellectual pursuits and innovation, attracting brilliant minds from around the world and fueling groundbreaking research and discoveries. Not to mention, this pillar of Silicon Valley also consistently ranks among the most expensive American cities to reside in.
Thanks to its position on the southeastern peninsula of the San Francisco Bay Area, Palo Alto has very comfortable, temperate weather. The climate is similar to the Mediterranean with slightly cool winters and warm summer days with frequent dry spells.
Accordingly, landscape design in Palo Alto incorporates the region's natural elements. From landscape lighting that effectively illuminates the environment to native plants that can endure arid summers, the possibilities for stunning, yet functional landscapes in Palo Alto are boundless.
What Locations Does Sequoia Outdoor Serve?
With expertise in climate-appropriate plants and design, Sequoia Outdoor can craft enduring landscape designs for neighborhoods in and around Palo Alto, from Downtown North and Southgate to Crescent Park and The Willows. Our landscaping experts also serve communities throughout the Bay Area, including San Jose, Menlo Park, Los Altos, Redwood City, Saratoga, Campbell, Los Gatos, San Mateo, and Sunnyvale.
Building Your Dream Landscape
While the visual appeal of an upgraded landscape design in Palo Alto is important, homeowners also have to think about practical matters concerning their outdoor spaces, such as finances and functionality. For example, cost constraints can make or break a landscaping project. As a result, it's essential to strike a balance between creating a beautiful landscape and staying within budget.
Plus, lifestyle considerations come into play when designing a landscape. Homeowners should think about how they intend to use their outdoor space—whether it be for entertaining guests, gardening, or simply relaxing. The design should cater to these specific needs and align with their day-to-day routine.
Another factor to bear in mind when planning the landscape design: The home's architectural style. After all, the goal is to create harmony between the residence and its surroundings. Color schemes, materials used in landscape construction, and overall design style should seamlessly complement a home's aesthetic.
That's why it's worth the investment to collaborate with a full-service landscape design company like Sequoia Outdoor. Our professionals take the time to assess a homeowner's property on-site to truly understand how they use each area of their property. This way, the landscape architect can custom-design a plan tailored to our client's lifestyle and preferences.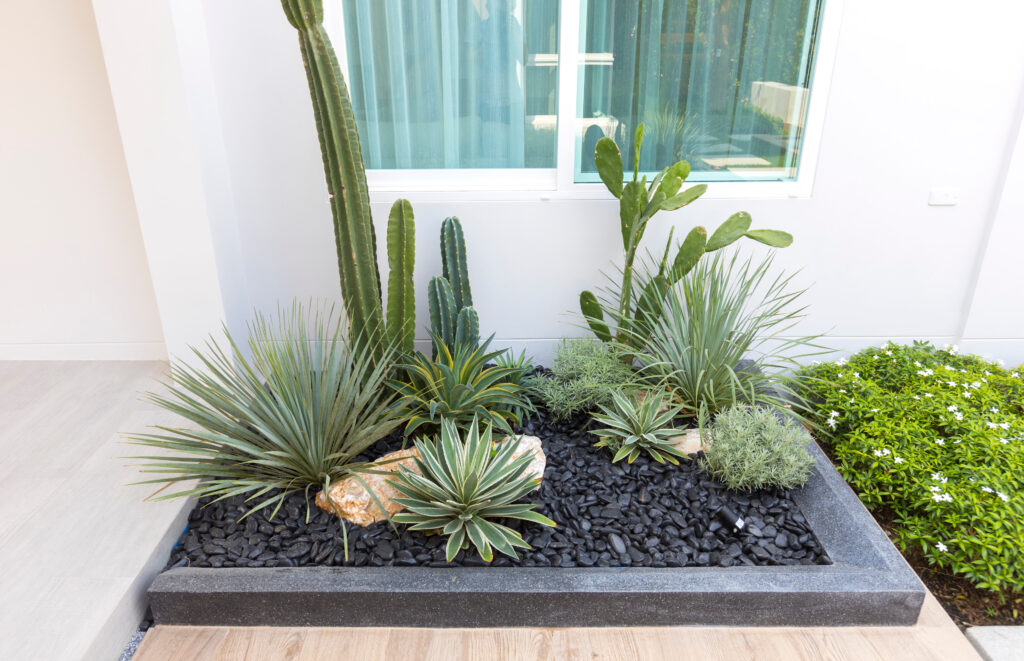 What Services Does Sequoia Outdoor Provide?
From installing water features to maintaining side yards, Sequoia Outdoor offers a broad selection of landscaping services, such as:
Customer satisfaction is among our team's top priorities. We strive to build custom outdoor spaces you'll be proud to call your own.
Where in Palo Alto Can I Get Inspiration for My Landscape Project?
Head to local outdoor recreational areas like Arastradero Preserve and the Palo Alto Baylands Nature Preserve for softscaping inspiration. With miles of hiking and walking trails, these places offer plenty of opportunities to take in the region's natural beauty while thinking about which plants could complement your residence. For further ideas, check out the Sequoia Outdoor website to browse our portfolio of completed projects involving landscape design in Palo Alto and beyond.
Why Should I Hire a Palo Alto-based Landscape Designer?
Innately familiar with the area's climate and terrain, a local landscape designer can create a timeless custom design that fulfills what you're looking for in an outdoor living space. Do you love entertaining? A fire pit and outdoor kitchen might fit the bill. Is gardening your passion? We can suggest raised beds, a potting shed, and the most enduring shrubs and flowers for residential landscapes in Palo Alto.
Local knowledge
Palo Alto has specific guidelines around landscaping in regard to fire prevention, drainage, and environmental protection. With experience obtaining necessary permits, local designers stay up to date with city policies to create functional designs that comply with these ordinances.
Microclimate understanding
As with most of California, there are sometimes water restrictions during drought years. Our landscape designers can create an outdoor space that's beautiful, but still has water conservation in mind.
Hillside and canyon experience
The best landscape designers in Palo Alto have years of experience working with the challenging terrains, including hills and canyons. This allows them to design and implement retaining walls, terraces, and pathways even on the steepest lots.
Access to local resources
Landscape designers based locally know the lay of the land and have access to prime materials for your outdoor living spaces. They can source materials at lower cost by leveraging exclusive pricing from reputable plant nurseries and hardscaping suppliers.
Does Sequoia Outdoor Landscape with Plants, Succulents, or Gravel?
Certainly! Our team uses a diverse range of materials to build visually appealing outdoor spaces that capture your desired aesthetic. Through a combination of softscaping and hardscaping, we bring together elements such as drought-tolerant succulents, stone, and gravel to spruce up your outdoor areas.
What Landscape Design Styles Are Common in Palo Alto?
Many homeowners in Palo Alto enjoy the California casual landscape design style, which focuses on low-maintenance, drought-resistant plants and hardscapes. Relaxed and inviting, this type of landscape tends to incorporate native grasses in addition to succulents and low-water vegetation. And depending on the home's architectural style, materials like pavers, gravel, and boulders may take the place of traditional lawns.
For those who prefer clean lines and an uncluttered look, minimalist modern could be an ideal landscape design style. This sleek aesthetic leverages stone, concrete, metal, and wood in simple, but striking designs. Chosen for their sculptural shapes, plants are spread out generously with negative space in between. Plus, outdoor lighting is also an important element, from path lighting to spotlights.
Does Sequoia Outdoor Design for Earthquakes, Wildfires, or Mudslides?
Yes, the Sequoia Outdoor team takes into account these potential risks. Our landscape designers can suggest drought-tolerant, fire-resistant plants and hardscape materials that won't crumble in a quake or get washed away in a slide.
What Does the Process of Hiring Sequoia Outdoor Entail?
Contacting Sequoia Outdoor for a free estimate is the first step towards bringing your landscape design dreams to life. After processing your request, we'll reach out to schedule an on-site assessment of your outdoor spaces. During this visit, our team will generate a 3D rendering for a visual representation of your landscaping project. At this time, we can address any concerns or questions about the proposal, as well as discuss details like budget, project milestones, and timelines.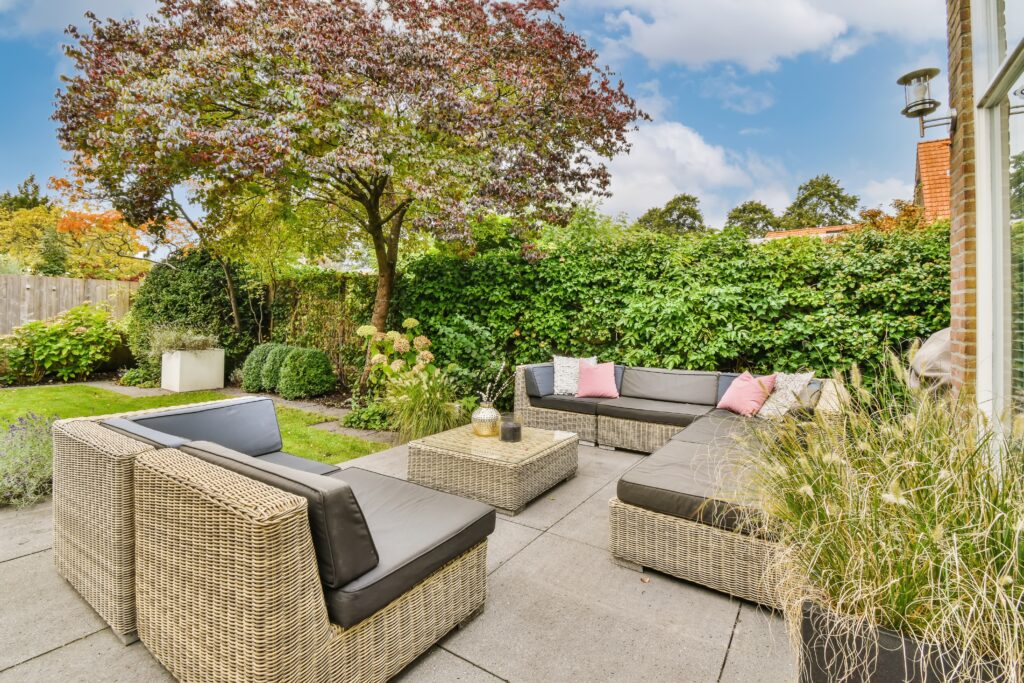 What Questions Should I Ask Sequoia Outdoor?
Understanding a landscape company's range of expertise and design services lets you determine if your vision aligns with their capabilities. Here are a few questions to get you started:
What landscape design styles do you specialize in?
Do you focus on creating functional outdoor spaces or prioritize visual aesthetics?
What is your approach to sustainable and eco-friendly landscape design?
FAQ for Landscaping Services
How much does it cost to consult a landscape architect?
Consulting with a professional landscape architect in Palo Alto typically ranges from roughly $30 to $52 per hour. Rates will depend on the landscape architecture specialist's experience, credentials, and reputation.
What is the difference between a landscaper and a landscape designer?
Generally handling projects involving manual labor like landscape construction and maintenance, a landscaper may be responsible for installing artificial grass, paver walkways, irrigation systems like sprinklers. Conversely, landscape designers tend to focus on conceptual and design thinking so they can develop an overall vision and plan for a homeowner's outdoor living areas.
How much do landscapers charge per hour in Palo Alto?
A Palo Alto-based landscape contractor has an average hourly rate of around $23, though this can extend toward $32-plus based on their years of experience and the landscaping project's size and scope.
How much should I budget for a landscape project?
Average expenses for backyard projects vary between $15,000 and $50,000, while remodeling a front yard may involve expenses totaling roughly $1,500 to $5,000.
Reach Out to Sequoia Outdoor for Landscape Design in Palo Alto
Sequoia Outdoor is the ultimate destination for virtually all of your Palo Alto landscape design needs, whether you need to install new pavers for your garden or want to make yard work a breeze with easy-care artificial turf. Our talented team of landscape contractors and designers takes pride in building and maintaining landscapes that are both aesthetically appealing and practical.
Between sourcing native plants and crafting hardscapes like retaining walls, fire features, and pergolas, we ensure each feature serves a purpose while adding character to your outdoor living areas.
Schedule your free consultation today.